#ThrowbackThursday, #Selfie, #NoFilter. Hashtags have become a staple within our social media culture. You can now find them on Facebook, Twitter, Instagram, Google+, Vine, Pinterest, and even YouTube. So why are hashtags so important? And where can you find trending hashtags?
Hashtags improve searchability, tap into trends, and add flavor to your content. Consider your objective, and then decide how you should be using hashtags to benefit your brand.
Searchability
The greatest benefit of hashtags has to be searchability. You can tap into popular conversations simply by inserting your brand into the mix. The hashtags you use should be relevant to your company and the content you are sharing.
Trends
Hashtags organize topics into a neat representation of worldwide and local trends. Pay attention to what topics are currently trending and you'll benefit as a contributor to the conversation.
Humor
A lot of companies use hashtags as a sort of punchline. Be playful with your strategy and consider using hashtags to inject humor into your content. DiGiorno Pizza recently launched a humorous marketing campaign with their clever #DiGiorNOYOUDIDNT. People loved the hashtag and DiGiorno was able to reach new audiences.

Usage
Consider how many hashtags you use in your content. Socialbakers recommends using 1 – 2 hashtags for maximum engagement. More than 3 hashtags and you'll see engagement decline. Followers don't want to see an exhaustive attempt to gain interactions.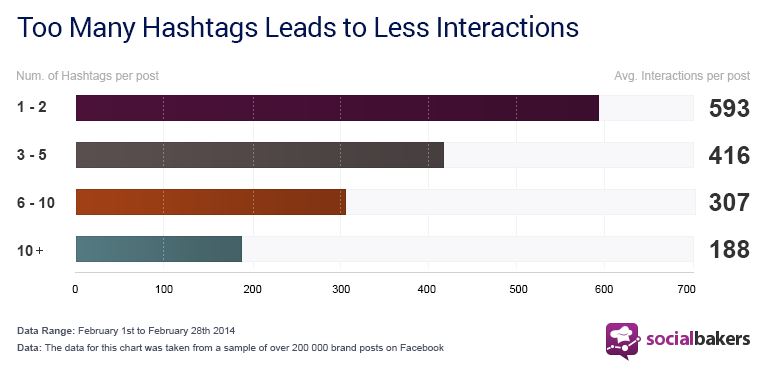 Hashtags.org
The site is great for searching usage of a hashtag. Type in #Selfie and you'll find a definition of the hashtag, along with a 24-hour trend graph. Looking for a list of trending hashtags? The site gives you an extensive list of hashtags on the rise and hashtags on the decline.
Hashtagig.com
If you're looking for a straight-forward list of popular Instagram hashtags, Hashtagig.com is your best tool. The site provides 300 of the most-used hashtags and the list is updated daily.
Whatthetrend.com
Trying to target a specific demographic with your hashtag? Whatthetrend.com allows you to find which hashtags are popular in each geographic region.
Implementing hashtags is a great way to get your brand noticed. To receive more information about social media from Automated Marketing Group, contact us at 303-703-8000! Or ask us a question on Facebook or Twitter.