POWERFULLY DIFFERENT

MARKETING THAT WORKS!
AMG is powerfully different from other marketing companies... and why so many of our clients have stayed with us for decades!
We help set you apart from the competition!
AMG does not use a one-size-fits all approach to your marketing. Our focus is understanding your unique market and your unique business, then help you stand out from the crowd! We have a proven method of helping businesses like yours set themselves apart from the crowd by developing a marketing plan that is custom to YOU and YOUR BUSINESS.
We refuse to work for your competition! Once you join the AMG client family, we're loyal to you and you alone in your market. For as long as you remain a client, we'll never sell our services to competitors in your market, no matter how much they offer to pay.
We help you grow and sustain. By focusing on your RESULTS, we work to drive trusting, loyal customers who are READY TO BUY, with lower customer turnover, and bigger sales.
If you're ready for marketing that produces results CONSISTENTLY - from a marketing agency that understands what consistency means...
call Automated Marketing Group.
866-520-3030
AUTHENTIC
We just gained a new customer who is new to the area. He chose us based on the quality website we have and how he felt it authentic to us and not a generic slapped together site like the other shops. He then read our reviews and also felt they have value to them and really felt he could trust us.
- DARIS DEGROOT, D'S AUTO AND TRUCK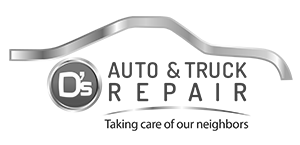 EXPERTS
I have been working with this team (AMG) for several years now. They have completely updated and revamped my website twice and given it slight face lifts many times. They are prompt in their responses and patient with my severe lack of tech knowledge. I have no doubt that my crisp clean and easy to navigate website is what took me from a blogger to having my own radio show (yes a real FM every weekday morning radio show). Their continued tech support allows me to connect with readers across the world and to spread both my brand and my message of grit and grace to just the right people. I jokingly sent them an email that simply said "you are da bomb" but truthfully they are...I can't recommend them highly enough.
- CATHY HOLMAN, PRAIRIE WIFE IN HEELS

IN CONTROL
I decided that I either needed to throw in the towel or try something different. AMG's marketing immediately made a big impact for us, so I've kept going with it. One time I skipped sending it trying to save a few dollars, and it hurt us. I knew I needed to continue.
Customers walk in carrying in our direct mail pieces and because of the powerful message they're sending, those customers trust us to take care of all of their repairs at one time. We have a steady flow of cars now. Everything is in control.
I'm looking to add two service advisors to handle the volume of customers and keep up with the amount of work our technicians are getting done.
- DEBBIE PEPPING, ALPINE AUTOMOTIVE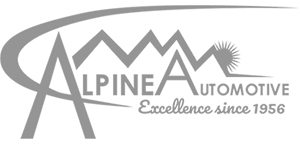 DIFFERENT
New customers from the Dear Neighbor Letter are very different than the usual customers. They seem to come in with trust already instilled, like a referral from one of your best customers. They are looking for quality, for service after the sale and to be taken care of. Price is not that big of an issue so there's no need to portray it.
However! Be ready -- I mean really ready -- to provide 125% service to these people, because for once it will be appreciated.
Also make sure you follow up with them three days after service. If there is a problem they seem to be more forgiving and understanding and trusting the relationship. If all customers were of this nature, what a perfect career this would have been!
- JIM GESELL, GESELL'S AUTOMOTIVE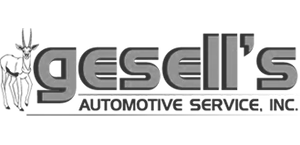 THRILLED
We were all blown away at how you captured our industry and my personality in a logo. I am just thrilled!
- JULIUS FLEMMING, JUICE NETWORKS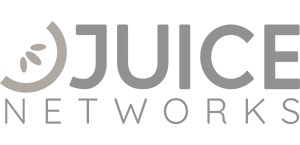 HAPPY CLIENTS
I really LOVE it!
- KYLA PAULUCK, NUWAVE SKIN CARE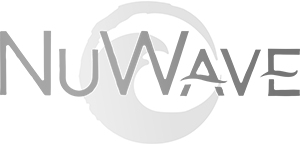 TRUST
The Dear Neighbor Letter direct mail works well for us.
The average RO for these customers is often between $1500-$2500, which means we are getting the right kind of customers!
It surprises me how long people with hang on to these marketing pieces and come in for major repairs sometimes months and even years later.
The neat thing is that these customers don't care about the "deal" or "offer" this ends up being an after-thought. They come in because they learn to trust us with the clear messages in the marketing piece and they believe we are the most honest and ethical choice to take care of their repair needs.
- DOUG DEALY, REAL TECH AUTO & TRUCK REPAIR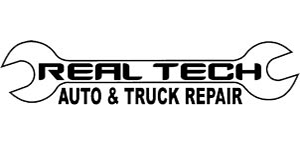 MARKETING THAT WORKS
I had a customer walk through the door today, DNL in hand. He explained that he had been doing his work with a Mercedes specialist for years. That specialist had just closed. He explained that he had been getting our mailer for some time now and was ready to give us a try.
With all the dealer and independent closures going on, we have had 2 to 3 of these people a week. I can't thank you enough for your help with my marketing. My bank account definitely shows how much it is working.
- ALAN HERIFORD, JOHNSON COUNTY AUTOMOTIVE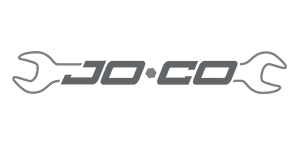 NEW CUSTOMERS
A new customer had taken his trailer to Discount Tire to have new tires installed, but they couldn't get the wheel off. He called his dad for advice, who said 'I got this nice flyer in the mail, call this guy!' Everything went well and he was happy with our work. He has already come back – we have a great new customer! This wasn't the only time something like this happened with the Dear Neighbor Letter. THE DEAR NEIGHBOR LETTER HAS MADE A REAL DIFFERENCE FOR OUR SHOP! It has a great message that attracts great customers.
- DAVE MANGUS, AUTO DIAGNOSTIC & REPAIR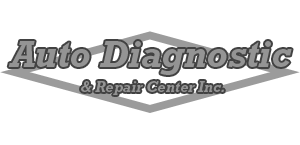 HAPPY CLIENTS
My smile is big, my stress level is low and MY BANK ACCOUNT IS FINALLY STARTING TO GROW! Thank you all very much!
- DAN HARDING, HARDING'S GARAGE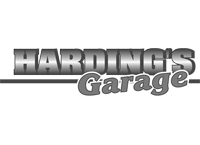 TALK TO A MARKETING EXPERT