Google users may have already began to notice design changes across Google services. This comes from a recent initiative towards "Material Design" principles, making the activities and functions you perform regularly easier to access, while creating a unified and consistent look across Google's apps.
For those of you who use Google for Work, the Admin Console is getting a redesign as well!
Google Apps for Work offers convenient Google apps and features, including email, calendars, file sharing, and more, designed for small businesses. If you're already using this tool, you'll have noticed some changes to the administrator panel.
"The Admin Console has a new look. The redesign comes as part of a Google-wide move to updated interface design standards intended to make products easier to navigate and use."
This video highlights a few things that have changed:
New icons and navigation (shown below), filters, and managing users and accounts have been updated in this new design. Though it often takes a little time to get used to changes in your console, every change is intended to be more user-friendly. For a quick guide to the changes affecting Google's Admin console, visit this help page.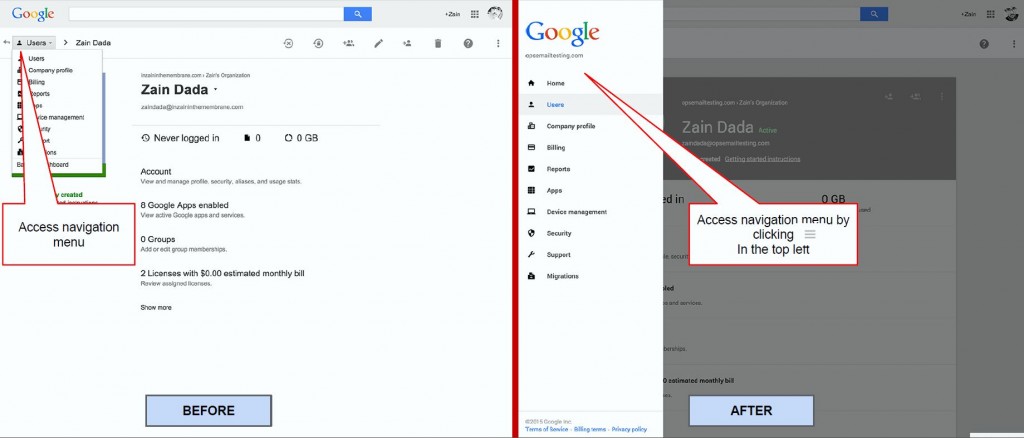 If you have any questions about these new changes and how they will affect your business, we're here to help! Call our team at 303-703-8000.
For the latest news and updates, follow AMG on Facebook or Twitter.