THE SECRET TO GROWING
WHILE EVERY OTHER SHOP IS SURVIVING
Top operators didn't just survive COVID, they grew their shops while their competition was hanging on trying to survive. And they're growing even faster right now, while their competition is just trying to service their backed up car count. What's their secret?
They don't believe two of the biggest lies when it comes to advertising and marketing…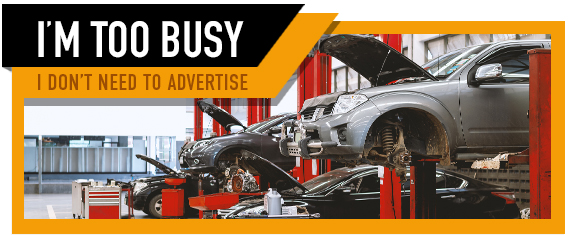 1)
You might feel like your shop is here right now. The gut feeling here is that there's no benefit to advertising. If you see increased sales as a sign of a healthy business without paying attention to what inflation is doing to your costs, your gut might be onto something. Why spend money on something you're getting for free?
Most – maybe all – of your competition is probably buying into this lie. They're sitting back and settling for whatever comes their way. Their defenses are down, and they're not actively working to keep their best customers.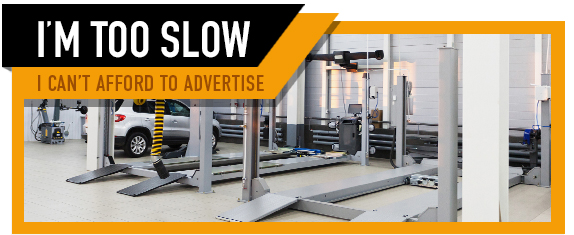 2)
Pulling back on marketing when you're slow demands a gambler's belief that everything will break your way. Number one, your competition must also stop marketing. Number two, your long-term customers must never take their business elsewhere. Number three, your technicians (who are very hard to find right now!) must settle for fewer billed hours and smaller paychecks without deciding to move over to one of those top shops that knows the importance of keeping marketing going 24/7.
That level of optimism might give you a thrill at the casino but gambling your business away on that kind of misguided hope is nothing less than suicide.
Shops that increase their advertising when they're slow have something in common: they don't just survive the slow times, they grow significantly. They see that their competition is letting their guard down and know they could capture a bigger slice of their market.
AUTOMATED MARKETING GROUP
AMG specializes in turn-key marketing — meaning that we handle everything on your behalf. Consistency is everything in business. It's how you build trust, foster loyalty and create sustainable, long-term success. At Automated Marketing Group, consistency is in our DNA. We believe in creating consistent, excellent results with each campaign — for every customer. It's why our original clients continue to choose AMG for their marketing. More than two decades later – they know that their marketing investment leads to results, year after year.
When you're ready for marketing that produces results CONSISTENTLY - call Automated Marketing Group.
CONTACT US
WHAT OUR CLIENTS SAY
Daris DeGroot, D's Auto & Truck Repair
"Automated Marketing Group helps us attract the right customers who want to take care of their vehicles. These customers want to maintain their vehicles, listen to our advice, and tell their friends. Our shop is growing and busy!"
Kenny Walters, Kenny's Lakes Area Auto Experts
"Automated Marketing Group helps grow my business consistently bringing in quality and loyal customers that are ready to buy and return year after year! These customers trust us and are the reason our average repair order has risen each of the past four years!"
---
CONTACT US TO GET STARTED
If you'd like results like these shops, whether it's marketing, shop management, or both, please complete the form below and we'll be in touch with you!