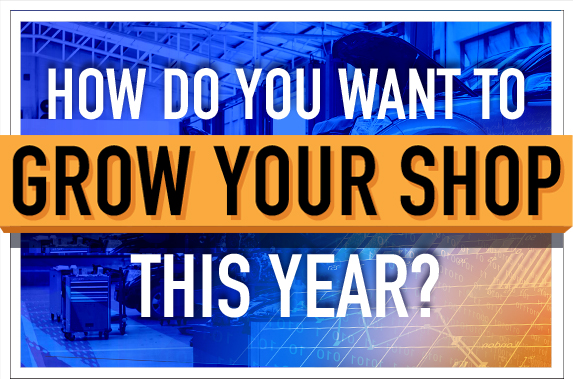 Are you going to sit back and hope you get enough cars to grow your shop and keep your techs busy? Or will this be the year when you finally grab a bigger peice of the customer pie and take control of our growth? Top-tier shops know that the two best times to advertise are when the shop is busy and when the shop is slow, because they know how critical it is to keep the customer pipeline full of quality customers who are ready to buy year-round.
STAND OUT FROM THE COMPETITION
Marketing cannot be a task to be checked off a list. It's a constant effort to perfect every point of customer contact that must be done with the highest level of skill and consistency. Are your advertising and marketing efforts focused on helping your business stand apart from your competition?
DRIVE THE RIGHT CUSTOMERS
Choosing a marketing company for your shop is among the most important decisions you can make. Besides the shop owner, there's probably no one who has as much power to build, grow, and expand your shop -- or to fill it with terrible customers who slowly bleed your business dry. Marketing isn't always about getting LOTS of cusomters; it's about GREAT customers.
AUTOMATED MARKETING GROUP
AMG specializes in turn-key marketing — meaning that we handle everything on your behalf. Consistency is everything in business. It's how you build trust, foster loyalty and create sustainable, long-term success. At Automated Marketing Group, consistency is in our DNA. We believe in creating consistent, excellent results with each campaign — for every customer. It's why our original clients continue to choose AMG for their marketing. More than two decades later – they know that their marketing investment leads to results, year after year.
When you're ready for marketing that produces results CONSISTENTLY - call Automated Marketing Group.
CONTACT US
WHAT OUR CLIENTS SAY
Daris DeGroot, D's Auto & Truck Repair
"Automated Marketing Group helps us attract the right customers who want to take care of their vehicles. These customers want to maintain their vehicles, listen to our advice, and tell their friends. Our shop is growing and busy!"
Kenny Walters, Kenny's Lakes Area Auto Experts
"Automated Marketing Group helps grow my business consistently bringing in quality and loyal customers that are ready to buy and return year after year! These customers trust us and are the reason our average repair order has risen each of the past four years!"
---
CONTACT US TO GET STARTED
If you'd like results like these shops, whether it's marketing, shop management, or both, please complete the form below and we'll be in touch with you!